Spellcraft Studio designed, modelled and animated all ingame characters (altogether more than 60 characters and over 500 single animations) for the game Armalion developed by Ikarion...
and we also produced the intro (about 2.30 min.)...
unfortunately, the project was canceled after almost two years of work...

two years later all the game content was bought by German game developer Ascaron and the title will be published as Sacred...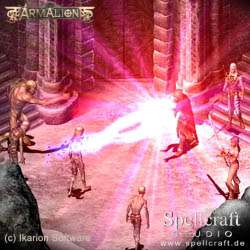 credits:
- InGame -

Character-Design & Modelling:
Vadim Pietrzynski
Animation:
Matthias Knappe,
Vadim Pietrzynski
- Intro -

Character-Design, Modelling & Animation:
Vadim Pietrzynski
Background-Modelling:
Markus Baader
SpecialFX:
Markus Baader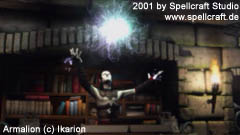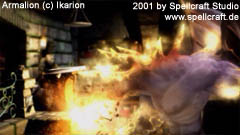 game-info:
source: Ikarion
"Armalion is a fantasy RPG with a new twist. With a clear focus on entertainment value instead of character stats the game mixes the best of role-playing experience with strategy and action gameplay. In-depth charater creation shows the attention to detail, while an easy-to-use interface takes all the pain of boring stats away. The real-time mode of the game can be interrupted at any time. During the game the player will even command small warbands of up to 40 warriors to fight for his goals.


- Choose between 12 playable main characters with different skills
- Highly addictive plot with lots of varying quests
- Opulent and most detailed landscapes
- Full 3-D characters with amazing animations
- Co-operative multiplayer mode (LAN/WAN)
- Low entry level due to elegant interface, no typing or memory skills required
- Dynamic plot depending on the character-class chosen
- Continuous gaming world without cuts or limitations, no waiting for loading
- Special skirmish mode for melees between up to 40 characters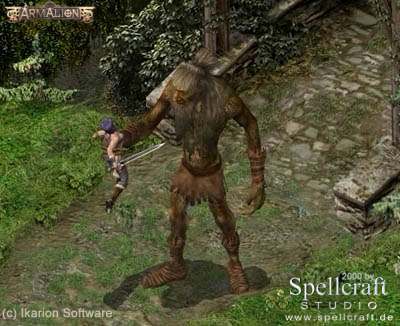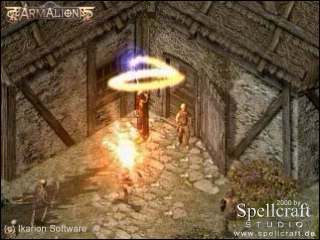 Since the death of the powerful wizard Borbarad, the East of Aventuria is in a state of turmoil. While the small rebel armies and irregular troops loyal to the emperor try to break the iron grip of the cruel Heptarchs over the Dark Lands, Aventuria is threatened by an even bigger menace growing in obscurity that may soon shake the whole world in its foundation.

Helped by human traitors some demons attempt to create a permanent gateway between the sphere of demons and the sphere of men. Only one hero stands between the world and the hell spawns ready to invade Aventuria.